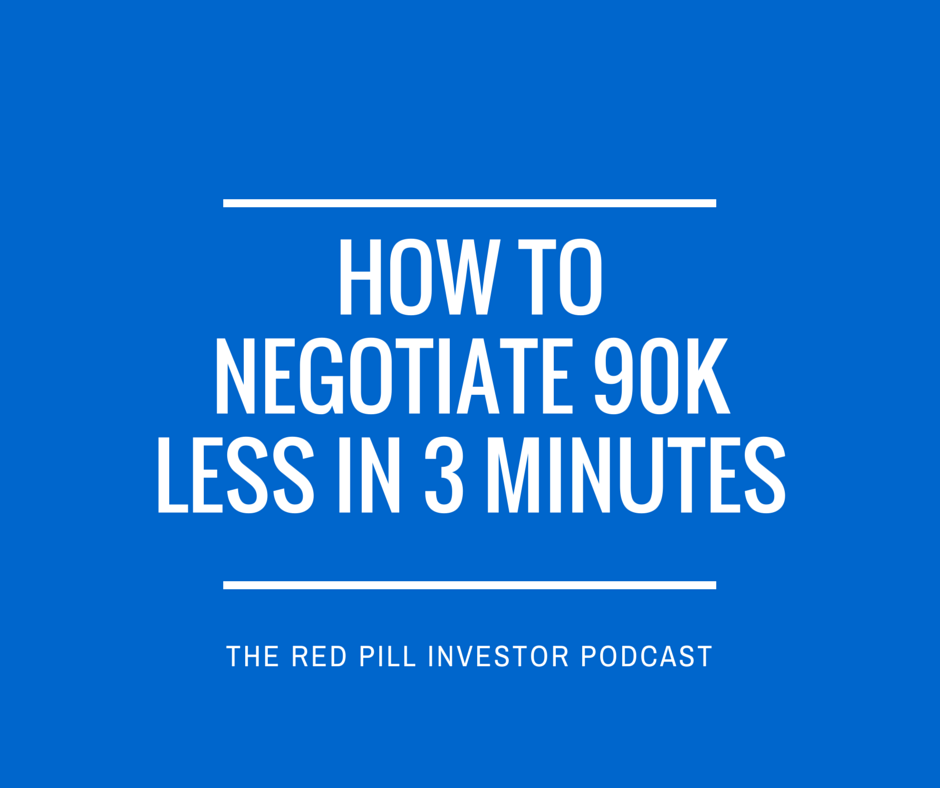 Premium
Do You Suck At Negotiations?
No more! In this edition of The Red Pill Investor Podcast, you will learn a simple way to make offers, and then have them work in your favor!  Listen in on an ACTUAL CALL by a MLS Listing Agent, as we negotiate what is the most likely outcome of his listing.
Behind the Scenes
If you are sick and tired of "never hearing about the best deals first" then there is a reason!  People are getting to them before you!  Listen in to this Premium Podcast and learn the questions you need to ask agents to "get to the bottom line" and make a deal happen!
Redacted due to privacy, learn the questions you need to ask to learn how to get nearly $90,000 off the asking price... in 3 minutes or less!
Have a Powerful Sales Day!